Counseling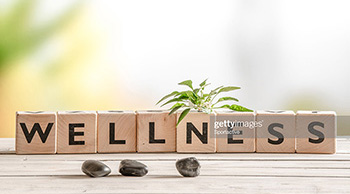 The Triton College Counseling Department is offering mental health and wellness services. Students can visit with counselors regarding a wide variety of concerns, including managing stress, developing career goals, personal development, and understanding college policies. Counselors may refer students to the appropriate campus and/or community resources to best serve the needs of the student. To get in touch with a counselor, please email counsel@triton.edu or call 708-456-0300, ext. 3588.
If you are seeking guidance on academic planning, class schedules, etc. please contact Academic Advising here.
---
Mission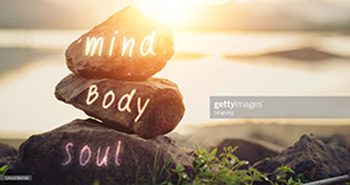 Triton College Counselors value the individual, educating and serving our students by providing mental health and wellness services using a holistic approach.
---
Services
The Counseling and Wellness Center offers the following services to currently enrolled Triton College students:
Individual career and education counseling
Group counseling
Crisis counseling
Mental health screening
Peer support
Pyscho-educational workshops
---
Personal Counseling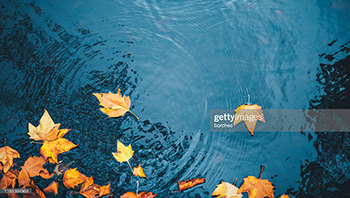 We are here to assist you with working towards your personal and academic outcomes and goals.
Triton College Counselors provide a safe and confidential environment that allows students to explore their perceptions, thoughts, feelings, and behaviors. We work with each student using cultural sensitivity and competence, and advocate for students to take empowered steps towards self-improvement and personal growth.
Some of the issues that you may want to see a counselor for include:
---
How to Refer a Student to Counseling
The Counseling Department welcomes contact from faculty with concerns about students. We are happy to consult and advise faculty members regarding how to safely and appropriately refer a student for counseling. The process involves the faculty member serving as the "connection," by introducing counseling services to the student.
We understand that referring a student to counseling can feel uncomfortable. For this reason, we have provided the following information and script that we hope will guide you in your conversations with students.
General tips on speaking with a student:
Talk to the student privately to help minimize embarrassment and defensiveness.
Do not promise the student confidentiality regarding what the student shares.
Listen carefully and respond to both the content and the emotions of the situation.
Discuss your observations and perceptions of the situation directly and honestly with the student.
Express your concern in a non-judgmental way. Respect the student's value system, even if you do not agree with it.
Assist the student with problem solving; identify options for action and resources available for help.
Let the student know the limits on your ability to help them.
It often helps to remind the student that most successful people have used some sort of counseling or coaching at some point in their lives and that it can be an important tool to help the student reach their full potential.
Encourage your student to look at the Counseling Department's website. The website provides helpful mental health resources and services, as well as contact information for Triton's Student Assistance Plan. Perspectives (SAP) offers personal counseling to Triton College students off campus. Perspectives can be reached 24/7 at: (800) 456-6327
---
Ways to Refer a Student to Counseling
Provide the student with the Counseling Department's email, phone number and/or website.
If the student feels comfortable, you can offer to call the Counseling Department and let the secretary know that you are with a student who would like to make an appointment. At that point, the secretary will ask to speak with the student to finalize the appointment.
Offer to walk the student to the Counseling Department located in D-122 and B-240 (post-pandemic).
If the student is in crisis during hours of operation, offer to walk them over to the Counseling Department or call Ext. 3588 (post-pandemic). If the student is in immediate danger, call 911.
---
Counseling Courses
The Counseling Department at Triton offers various courses that will help you get started at Triton. All classes can be used as elective credit toward your degree and can be transferred to a four-year college.
CSG 150 - Career and Life Planning
If you have an interest in exploring your career options, sign up for Career and Life Planning. CSG 150 is a one-credit hour, seven-week course. Students will complete personality assessments to determine career fields and majors that are most suitable for their personality type. It is available online and in a traditional classroom format. This class may be used as an elective to complete your degree program.
Interests
Values
Skill and ability self-assessment
Career information resources
Career decision-making
One-credit hour toward your degree program
CSG 296 - Special Topics in Counseling
Selected topics in the areas of counseling may vary from semester to semester and information will be available during registration. This course may be repeated a maximum of four times when topics are different. This course can be used as an elective toward graduation.
---
Programs and Outreach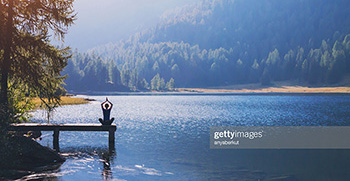 The Counseling Department strongly emphasizes mental health education, awareness and prevention.
Workshops - Virtual Workshops Recordings
Upon request, counselors will provide programming to groups on campus which may include the following topics:
Mental health screenings
Test anxiety
Stress Management
Sexual assault awareness
Healthy eating
---
Resources
The following are some resources on the Web that you may find useful.
Academic Needs
Addictions
Career Development
Crisis Help
Family Resources
Groups
Mental Health
Personal Issues
Self Assessment
Spotlight on Health and Fitness
Food Insecurities
Housing Insecurities
Childcare insecurities
---
Frequently Asked Questions - Students
The following are some frequently asked questions students may have.
Why do most people usually see a counselor?
How do I make an appointment with a counselor?
Where are you located?
What services do you provide?
How much do counseling sessions at Triton cost?
Do you prescribe medication?
Do counselors conduct long term therapy?
Who is my counselor?
What workshops do you provide?
What if I can't come to campus, do you offer telehealth?
Who has access to my information that I've visited you?
---
Frequently Asked Questions - Faculty/Staff
The following are some frequently asked questions faculty or staff may have.
How do I refer a student to see a counselor?
Which students should be referred to see a counselor?
What services will you be providing?
How do I handle an emergency/crisis?
Can I have a counselor come to my classroom?
Can I follow up to see if a student has seen you?
Can I mandate a student to see a counselor?
Will BIT or Dean of Student Services be able to mandate counseling?
---
Contacting a Counselor