Continuing Education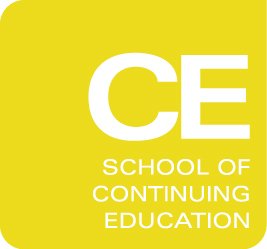 Whether your goal is professional development or personal enrichment, Triton has an opportunity that is right for you. Expand your horizons with thought-provoking courses and recreational activities, gain credentials to break into a new field, explore a creative passion or reinvigorate your career.
Continuing Education Office
Learning Resource Center, Room A-201
(708) 456-0300 Ext. 3500
Email:
askce@triton.edu
---
Enroll in Continuing Education Classes
Continuing Education courses are a great way to learn a new skill or brush up on an existing one. Continue Education courses don't require the same enrollment steps as our tradition, credit classes. Enrolling in a CE course can be done by following these simple steps.
To get started, browse the current Continuing Education course schedule and find the class(es) that meet your interests and personal schedule. Take note of the meeting times, course and section number, and the cost for the course.
Continuing Education Course Guide
Once you have selected the course(s) that you wish to take, download the Continuing Education Registration Form below and fill out the required fields, which includes information about you as a student, and your desired courses.
Continuing Education Registration Form
Once you have completed your registration form, Submit your registration form to the Continuing Education office. Registration submission can be sent in a variety of ways
Register by Email: Send your completed registration form to: askCE@triton.edu
Register by Fax: Send your completed application form to: (708) 583-3114
Register by Phone: Call (708) 456-0300, Ext. 3500
Be prepared to give the representative the information from your form, then keep the form for your records.
Register by Mail: Mail registration and payment to:Triton CollegeContinuing Education Office2000 Fifth AvenueRiver Grove, IL 60171-1995
Register in Person: Come to the Continuing Education Office, Room A-201, on the main floor of the Learning Resource Center.
Note: Returning students cannot update their records by filling out a registration form. If you wish to update your personal information, such as address or phone number, please call the Continuing Education Office at (708) 456-0300, Ext. 3500.
---
Continuing Education Programs, Courses, & Services
Various courses, programs, and services are offered by the Continuing Education department. Classes are available in the following areas.
Professional Development Certificates
Center for Health Professionals
Personal Enrichment and Leisure
Online Learning
Real Estate Academy
Workforce Development
Just for Youth
Center Business and Professional Development (CBPD)
Retired Senior Volunteer Program (RSVP)
For Older Adults (50+)
Concealed Carry (CCW) Training
Retirement Series for Future and Current Retirees
Fitness
---
Become a Continuing Education Instructor
Do you have a hobby or skill in which you excel?
Are you a natural leader?
Have you ever wanted to try teaching?
Would you like to earn extra income?
Triton College's Continuing Education Department is looking for you!
Teaching a non-credit class at Triton or one of our high school extension sites can be rewarding in so many ways. You can experience the enjoyment of helping others increase their knowledge and skill. You can meet people with similar interests. You can earn extra income by working in an area you enjoy. Because of the nature of non-credit classes, instructors are not required to have degrees as they must be able to demonstrate expertise in the subject area. Non-credit classes usually do not run for more than a few sessions and are short term assignments.
The Triton Continuing Education Department is looking for individuals with expertise and/or experience in many areas. While we are always adding new classes we are in current need of non-credit instructors for seminars in:
Pharmacy Tech (Registered Pharmacists Only)
Lifeguards (Certified Only)
Real Estate Sales, Broker and Appraiser (IDPR Certification)
Programmable Logic Controllers
ISO instruction
CEBS Certified Trainers
Certified Financial Planners
French Language
Hindi Language
Korean Language
Green Technology
Sign Language
Beginning Piano
Ethnic Cooking
Yoga
Health and Fitness
Dance
E-commerce
Apple Computers & Applications
Swimming Instructors (Certified Only)
If you would like to get more information on non-credit teaching or if you would like to discuss the possibility of offering a non-credit class contact Colleen Rockafellow at colleenrockafellow@triton.edu
Propose a Course or Become an Instructor
---
Extension Sites
Proviso West High Shool
4701 West Harrison Street
Hillside, IL
Enter the north parking lot from Harrison Street. From north parking lot, enter the double doors at the Main Entrance. Press the buzzer to the right and state that you are here for the Triton classes.
East Leyden High School
3400 North Rose Street
Franklin Park, IL
Students enter through Entrance #4.
West Leyden High School
1000 North Wolf Road
Northlake, IL
Parking located on Wolf Rd. Students enter through Entrance #1.
Elmwood Park High School
8201 West Fullerton Avenue
Elmwood Park, IL
Driveway entrance is on the east side of Fullerton (by the tennis courts). Enter through entrance 19 by the west parking lot.
Oak Park and River Forest High School
201 North Scoville Avenue
Oak Park, IL
Main entrance at Ontario and Scoville. Parking garage next door to school for $.50 per 30 minutes (CASH ONLY).
Ridgewood High School
7500 West Montrose Avenue
Norridge, IL
Parking lot off Montrose Ave where the athletic fields are located. Evening students use entrance 12.
Riverside/Brookfield High School
160 Ridgewood Road
Riverside, IL
Turn west on Ridgewood road and then north on Golf Rd. Parking lot for RB is on the right. Main entrance inside school is off Golf Rd.
Proviso East High School
807 South First Avenue
Maywood, IL
No Continuing Education Classes Currently scheduled at this site.
---
Continuing Education Registration Form
---
Continuing Education Staff
Office of the Dean
Center for Business and Professional Development
Center for Health Care Professionals
Continuing and Community Education
Retired and Senior Volunteer Program (RSVP)