STEAM Expo
Community Impact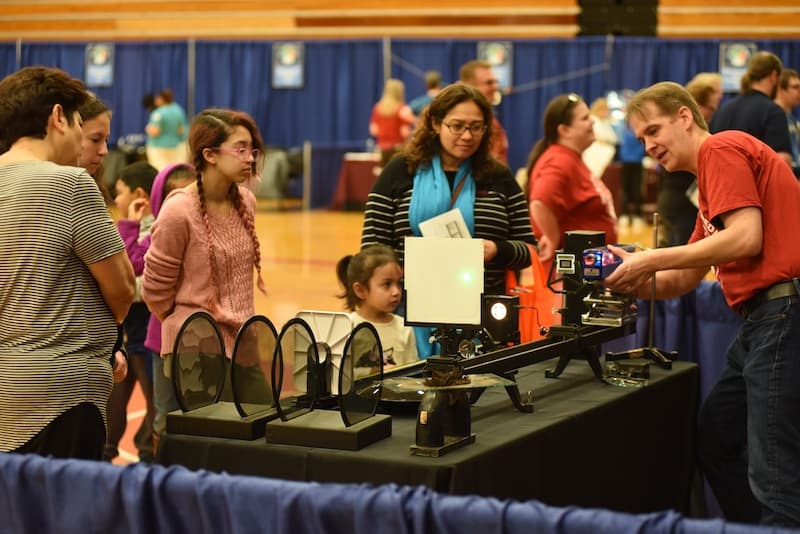 The STEAM EXPO is quickly emerging as one of the most anticipated events of the year – as hundreds of families gather to experience the many ways that the STEAM fields - Science, Technology, Engineering, Arts and Mathematics - factor into their everyday lives.
From science based exhibits like the Augmented Reality Sandbox and alternative energy demonstrations, to the 3-D printing and film editing booths that tap into students' creativity – there is something for everyone at the fun and educational STEAM Expo.
Faculty and staff from across Triton's campus lead the way in this free event, using creativity and expertise to design dozens of interactive exhibits that capture students' imaginations and inspire them to pursue their goals.
Held in April of each year, the STEAM Expo also serves a celebration of Earth Day, featuring displays designed to educate the public of energy saving 'smart grid' technology and other green ideas. The event is located in our East Campus R-Building, giving attendees access to our brand new greenhouse as well.
STEAM Expo activities are age-appropriate for middle school students, though children and adults of all ages enjoy the event as well. Looking forward to seeing you next spring!