Office of the President
Welcome to Triton!
I am honored to have this opportunity to serve as the President of Triton College. I fully embrace the important responsibility of leading the college in providing student-centered programs and services with excellence. During my decades-long career at Triton, I've had the opportunity to witness so many members of our community taking advantage of the educational programs and services we offer to help them achieve their academic, career and personal goals.
My commitment is to lead our highly qualified faculty and staff in supporting the needs of our students through the use of innovative technology and campus initiatives. As change occurs in the workplace and the world, our institution continues to move forward with a strong focus on student success. I am confident that you will find great opportunities at Triton as you endeavor to fulfill your goals and realize your dreams.
Mary-Rita Moore
President
Office: A-301
(708) 456-0300, Ext. 3200
president@triton.edu
---
Mary-Rita Moore,
Triton College President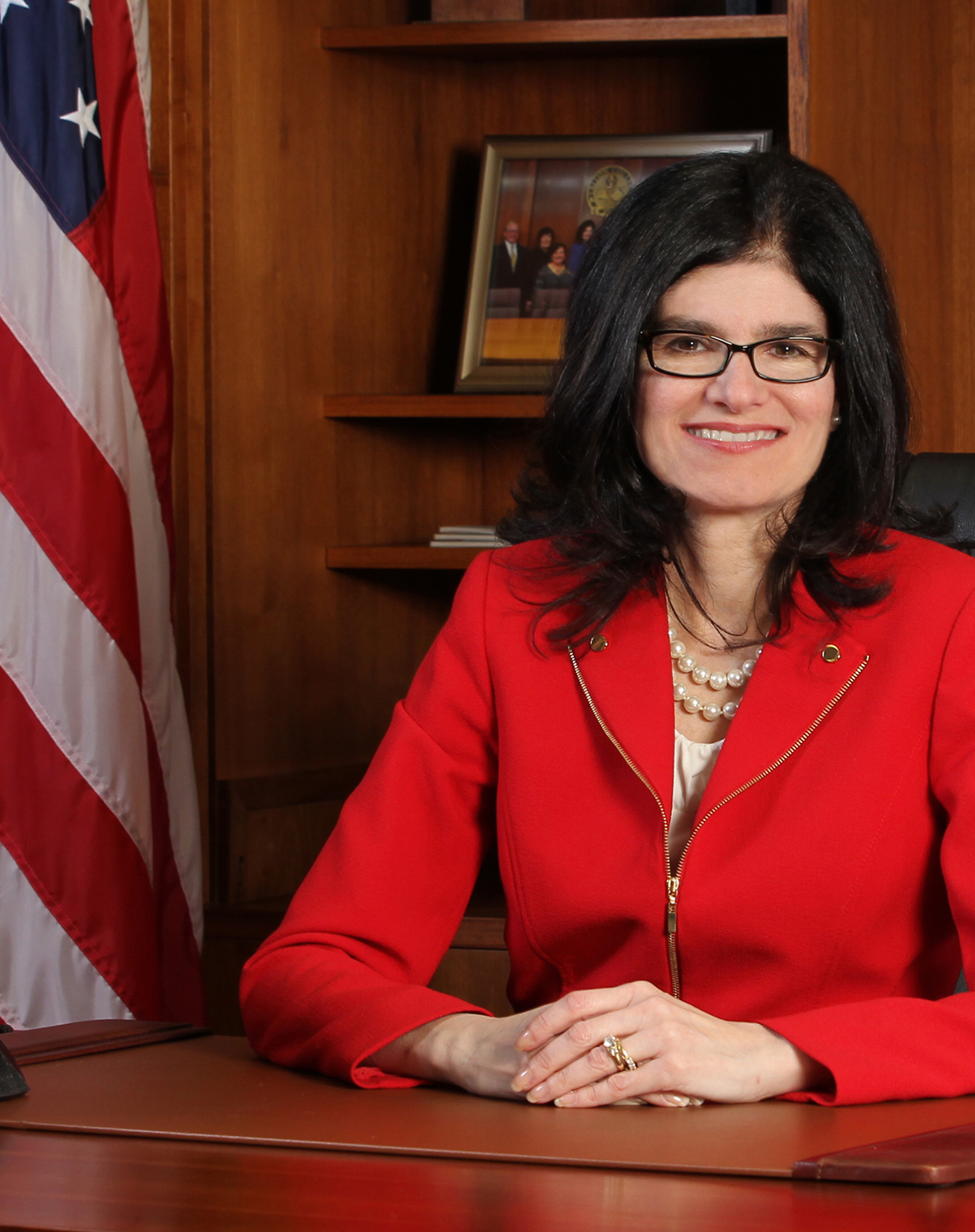 Mary-Rita Moore was appointed president of Triton College in November of 2015 after serving as interim president since January of 2015. President Moore came to Triton in 1983, working at the front line of the institution, supporting the enrollment process for students and serving as Academic Advisor. She assisted significantly more students in the pursuit of their dreams for an education as the associate dean of Student Services, and later, the dean of Enrollment Services. In those roles, President Moore implemented new initiatives to improve retention and completion rates at Triton and worked collaboratively with academic faculty and administrators to streamline the registration process.
In 2012, she was appointed to the position of Associate Vice President of Strategic Planning, where she was responsible for overseeing the Center for Teaching Excellence as well as the Research & Institutional Effectiveness and Technology & Innovation departments. She also led the development of Triton's seven-year strategic plan while serving a critical role in the Higher Learning Commission 2013 reaffirmation visit.
President Moore holds strong ties to Triton's district. A native from the Village of Norridge, she graduated from Ridgewood High School, and is a graduate of Dominican University, earning her bachelor's and master's degrees in business administration.
President Moore is also active in her community. She has served on the regional board for the American Youth Soccer Organization (AYSO) and has provided leadership to the local chapter of the Boy Scouts of America.
Moore has been recognized for her campus innovations, implementing technology solutions to improve efficiency in service and improving the "front door" experience for Triton's students and families. In 2010, along with several colleagues, she received an award from the Des Plaines Valley Region (DVR) School/College Partnership for bringing the community together through education. Moore is honored to provide mentorship for new leaders and is most passionate about advancing and integrating student success initiatives on the Triton College campus.
---
President's Office Staff
Susan Page
Secretary to the Board of Trustees
Office: A-301
(708) 456-0300, Ext. 3201
susanpage@triton.edu
---
20 on 20 with the President
President Moore invites you to join her this year for a time of dialogue about matters important to you! The President will meet one-on-one during day 20* of every month for 20 minutes of conversation. If you would like to engage with the president in an upcoming "20 on 20", call (708) 456-0300, Ext. 3742 to schedule your appointment.
*Dates may be other than the 20th due to weekends or special events.
"20 on 20" is an exciting opportunity for engaging with the campus community!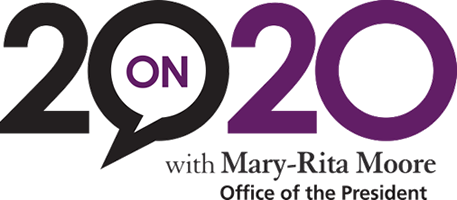 Dates
Thursday, June 20, 2019
Thursday, July 18, 2019
Tuesday, August 20, 2019
Friday, September 20, 2019
Monday, October 21, 2019
Wednesday, November 20, 2019
Friday, December 20, 2019
Tuesday, January 21, 2020
Thursday, February 20, 2020
Friday, March 20, 2020
Monday, April 20, 2020
Wednesday, May 20, 2020
Monday, June 22, 2020
---
President's Cabinet
The President's cabinet consists of seven administrators (including the president), responsible for daily operation of the college. Members of the cabinet include:
Mary-Rita Moore
President
Dr. Susan Campos
Vice President of Academic Affairs
Derrell Carter
Associate Vice President of Communications & Institutional Advancement
Dr. Jodi Koslow Martin
Vice President of Enrollment Management & Student Affairs
Sean Sullivan
Vice President of Business Services
Brenda Jones Watkins
Special Assistant to the President
Triton College Administrative Structure
---
Photo Gallery
"President for a Day" Student from Hester Middle School - May 23, 2019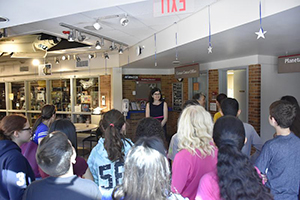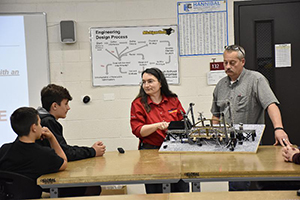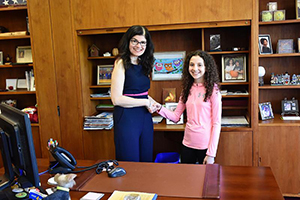 Commencement 2019 - May 18, 2019
Nurse Pinning Ceremony - May 16, 2019
TCSA Recognition Dinner - May 10, 2019
Student Honors Social - May 9, 2019
TRIO Participant Awards Ceremony - May 2, 2019
Student Success Fest - May 1, 2019
HIA High School "Mystery Basket" Cooking Competition - April 26, 2019
Retirement & Recognition Ceremony - April 25, 2019
Athletic BBQ - April 23, 2019
Alumni Wall of Fame Induction Ceremony - April 11, 2019
Learning Improvement Summit - April 5, 2019
Mota Sonography Day - March 2, 2019
Deck the Mounds Holiday Festival of Trees - December 6, 2018
Men's Basketball Championship Banner Unveiling & Coach of the Year Award - November 28, 2018
Triton College Foundation President's Reception - November 14, 2018
Fall Family Fun Fest - September 29, 2018
Adult Education & Family Literacy Week Celebration - September 24, 2018
Annual Corn Roast - September 12, 2018
Alumni Softball Game - September 8, 2018
Fall Faculty Workshop - August 17, 2018
Backpack Give Back Resource Fair - August 4, 2018
Bloomin' BBQ Employee Picnic - July 12, 2018
Tree Planting Dedication - July 11, 2018
---
Community Advisory Committee
The Community Advisory Committee was created in April, 2008 by the Triton College Board of Trustees and President to enhance communication throughout the community. Members bring information about the needs of the community to the college while serving as ambassadors for Triton in their communities. The CAC meets quarterly. Meetings for FY 19 are August 7, 2018, October 23, 2018, February 5, 2019 and April 17, 2019.
Statement of Purpose
The Triton College Community Advisory Committee will act as a guide to facilitating feedback and recommending initiatives which yield better learning outcomes, a strong workforce, and collaboration with communities and students served by District 504. Through its work the Community Advisory Committee will ensure Triton College remains responsive to its community and fulfills its Mission.

Keith Aller
River Grove Police Dept.
Triton Adjunct Faculty

Tim Berger
Director of Operations
Sureway Tool

Frank Caira III
Caira Super Service

Barbara Dahly
Assist. Superintendent of Curriculum
District 89

Pierre-Louis Giacotto
General Manager
Blackstone Hotel

Nicholas Greifer
Director of Community
& Economic Development
Village of Brookfield

Linal Harris
Founder/Managing Principal
Insights 4 Life Coaching

Paul Jensen
AVP of Academic Innovations
& Workforce Education
Triton College

Kay Langston
Educational Consultant

Dr. Ralph Lee
Retired High School Board Member

Jim Madigan
Deputy Director
Oak Park Public Library

Matthew McConahy
Director of HR
Borg Warner

Paul McKenna
Owner
Starship Restaurant

Jason Mika
Director of Operations
Sloan Valve

Jay Miller
Consulting Engineer
Mid-America Dynamics

Mary-Rita Moore
President
Triton College

Shawndra Morris
HR Manager
Gottlieb Memorial Hospital

Donna Peluso
Vice Chairwoman
Triton Board of Trustees

Adam Polakowski
Broadview Plant Manager
Elkay Manufacturing

Dr. Mary Jo Schuler
Philanthropist

Bruce Sewick
CEO
Leyden Family Services
& Mental Health Center

Julie Snyder
Director of HR & Safety
Principal Manufacturing

Thea Thommen
Sonographer, Lurie Children's Hospital
Triton Alum

Cindy Vitek
Literacy Coach
District 89
---
Communications
Presentations
Reports
Publications